Start Your Pilates & Yoga Studio Blueprint Course
Your all-in-one blueprint for building a successful studio from scratch.
WANT TO KNOW WHAT WE'RE ALL ABOUT?
We put our proven methods into a one-stop-shop for anything and everything you need to start your own studio.
OPENING A STUDIO CAN BE OVERWHELMING...
But it doesn't have to be.
So, you Googled, "how to open a Pilates and Yoga studio" and now you're drowning in a sea of information…
You found different articles and resources that give you bits and pieces of help but no concrete plan.
Now you're overwhelmed, stressed, and have more questions than answers.
So, you shut your laptop and push off your dream studio to another day…
I get it. I've been there.
1. Done For You Forms
Documents, contracts, policies, & forms needed to start a studio.

2. Hire Staff & Class Schedule
Who to hire, how to hire them, and what schedules work best.
3. Design Interior & Brand
Floor plans, equipment lists, and professional branding.
It's time to stop searching & start doing.
We're in this together.
You just want someone to tell you how to ⬇️
NICE TO MEET YOU! I'M LILY.
Why me? Why this course?
I have been a part of the Health and Fitness Industry for over 20 years. Yes, that's over TWO decades in the industry that I love 💛
Many moons ago, I earned my Sports Injuries Therapy Diploma at the Australian College of Natural Therapies, and it was around that time that I was first introduced to Pilates and found something that forever changed the course of my life.
Soon after, I trained for hours and hours to get certified to teach Pilates, then decided to take my new skills and travel the world.🌏
A few years later I ended up in Dubai where I began helping other Pilates & Yoga enthusiasts open their own studios.
The first studio I helped open was special to me in many ways. I worked on the opening of the first studio and then ended up managing it for 6 years.
The studio was so successful that within the second year of operation, we opened a second location and we won 🏆 The Studio of the Year at the Fit Awards two years in a row!
And as they say…the rest is history.
I've helped many business owners build their studios from the ground up, and I can't wait to help you do the same!
I created done-for-you contracts and step-by-step procedures
…to TRULY help aspiring studio owners plan, design, and launch their business:
"Lily spearheaded the launch operation at the time ensuring all aspects of the business set up were accounted for: operations, scheduling, and hiring process to name a few."
– Rama Al-Jayyousi & Alia Alami – owners of Exhale Studio
Welcome to Start Your Pilates & Yoga Studio Blueprint Course! Here's what you'll get inside….
• THE BLUEPRINT COURSE OUTLINE TO STUDIO SUCCESS •
Module 1: Business Plan, Brand & Location
•Develop a Business Plan
•Define your Brand Identity
•Choose the Right Location
Module 2: Studio Design
•Design your Studio Environment
•Safety & Sanitary Considerations
•Acoustics & Ventilation Protocols

Module 3: Choose Proper Equipment
•Choosing Pilates Equipment
•Choosing Yoga Equipment
•Proper Equipment Care

Module 4: Policies, Contracts & Forms
•Done-For-You Contracts
•Done-For-You Policy
•Done-For-You Employee Policies

Module 5: Create a Class Schedule
•Conduct Community Research
•Times: Peak vs. Non-Peak
•Structure Scheduling Breaks

Module 6: Instructor Hiring Guide
•Employing the Right Instructor Guide
•Important Certifications
•Instructor Interview Method
Module 7: Payment Models & Structures
•Freelance vs. Full-Time Instructors
•Flat Rates per Class Model
•Pay-Per-Head Model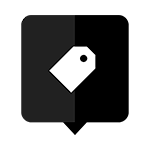 Module 8: Pricing Evaluation & List
•Determine Fixed & Variable Costs
•Calculate Your Break-Even Point
•Blended Rate Model
Module 9: Customer Service Policies
•Customer Service Procedures
•User-Friendly Websites
•Receptionist's Role & Duties
Module 10: Website & Social Launch
•Studio Website 101
•Social Media Tips
•Launch Your Studio Opening
When you sign up for the course you will get weekly 1:1 consultation call with Lily 😍
Here's What Studio Owners are Saying
"Lily's company is like the one-stop-shop…she helped me build a strong concrete ground starting from the business idea, designing policies, contracts, to recruiting excellent staff and sharing all those amazing tips on how to market and grow a good base of followers."
– Fatima Al-Yousef, Owner of the Flo Studio
"Lily has helped me with the business development, choosing the equipment, creating a class schedule, prices, policies, helped with the creating our website, set up of all social media channels as well as completing the recruitment and even organizing a photoshoot. Thank you, Lily."
– Zahra Hersini, Owner of Yoga La Vie Studio
This isn't just any course. This is a step-by-step blueprint.
Close your eyes…Imagine if the Pilates and Yoga studio idea that you've had in your head for MONTHS became a reality.
Picture this…you have an idea or concept of what you'd like your studio to be, and you find a course that tells you step-by-step exactly what you need to do to turn that idea into a business.
From creating a business plan to mapping out a floor plan to hiring the perfect team, you have everything you need to launch a successful business.
Now open your eyes, and see that this is a reality.
How is this course different from other courses?
 This course is the only step-by-step proven method that is put into a one-stop shop for anything and everything you need to start your own studio. This course was created on 20 years of real-world experience with real Pilates and Yoga studio start-ups and helping many new studio owners around the globe build successful studios. Also, we are one of the few courses that offer personalized support in the form of consultation. The consultation call is a 1on1 session that can be arranged also into 2 half-hour calls. Each owner has different hurdles to overcome so having an expert with you to help you make the right steps and make sure you choose the right path forward is really amazing. Lily will show you how to build a studio step by step, hire and train staff, develop policies, how to provide great customer service, and much more. Feel free to ask Lily anything and everything in regards to Starting Your Own Yoga and/or Pilates studio during your free call.
When can I join the course?
You can join the course right now! The course begins as soon as you sign up.
What happens after I join the course?
We will contact you to arrange a one-hour free consultation with Lily. Within that meeting, Lily will answer any questions you may have in regards to starting Yoga and/or Pilates Studio Start-Up. The full course will be open to you, so feel free to start with the module that interests you the most. You will also have immediate access to all downloadable material.