"Let's connect body, mind and soul"
Lilyfit was founded in 2015 as the first online fitness platform in the Middle East. What started as a fitness portal featuring Yoga, Body Toning, and Pilates videos on demand quickly turned into something more. Apart from videos, we
now offer online live classes, 
courses that help Pilates & Yoga enthusiasts open up their own Pilates and/or Yoga studios and we also opened the door to our own Pilates studio.
Lilyfit is led by founder and principal instructor Ljiljana Duff, a passionate advocate for movement and the benefits that movement can bring to everyone. Lily has over 20 years of experience in the Health and Fitness Industry. She holds a Diploma in Sports Injury Therapies (Australasian College of Natural Therapies, Sydney), is also a qualified Fitness and Personal Trainer (Fitness Institute of Australia) and Pilates Instructor (Pilates Moves, Sydney & Balanced Body, Dubai) and PADI IDC staff instructor. and spent many years teaching scuba diving at the Great Barrier Reef. She is also certified by the Center for Women's Fitness in Pre and Post Natal Pilates. Over the years Lily's name has become synonymous with a teaching style that is warm, supportive, fun, and encouraging. Lily lived in Australia for over ten years where she gained most of her qualifications and experience, then Spain and UAE where she attended workshops and courses on a regular basis.
Combining highly personalized programming with in-depth technical knowledge, Lily offers a blend of the contemporary and classical approach to Pilates paying close attention to detail. Her classes are highly engaging and effective.
At Lilyfit we are proud to give everyone the opportunity to become more aware of their bodies and indulge in a healthy lifestyle. 
Lily's programs are developed from over 20 years of experience working with women 
and men
 across all stages of life. From rehabilitation after injury, to weight loss and toning to pre and postnatal. 
Lilyfit caters to all. 
Lilyfit is a method that empowers you to live your healthiest, happiest & more confident life.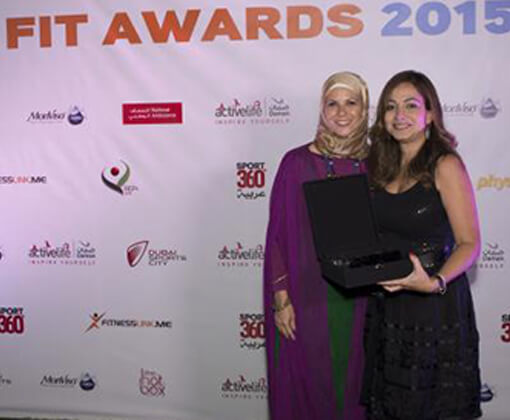 Exhale Studio launched in 2008 as the first ladies only studio in the Dubai, UAE offering Yoga, Pilates & fitness classes. Lily joined our team as General Manager before our launch and spearheaded the launch operation at the time ensuring all aspects of the business set up were accounted for: operations, scheduling, and hiring process to name a few. Lily then successfully launched our second branch in 2010 as part of our business development initiatives and managed to single-handedly run both operations smoothly. Lily's efforts in the setup and operations of Exhale aided in Exhale securing multiple industry awards and establishing Exhale's reputation as a leading industry operator in the area.
Rama Al-Jayyousi & Alia Alami
owners of Exhale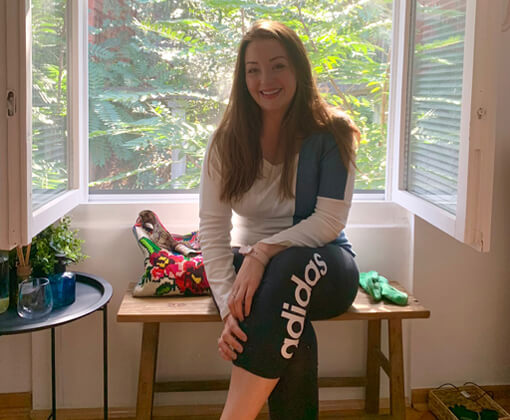 Lily's Pilates reformer 1:1 workouts help you tone and strengthen every muscle, as well as lose stubborn bulges. I am 10 months postpartum and have only been doing this 6 weeks (2-3 times a week), but I feel firmer and slimmer everywhere, pretty much like my pre-baby self. In the past two months, I have lost 8 cm on my waist. Lily is extremely professional, warm, and encouraging. She has a deep understanding of how the body works and how to train every muscle safely. Her annual membership is also a lot cheaper than the shorter-term packages, so it's a great motivator to keep at it. For anyone looking to get in shape and see results, Lily is your lady!
I love doing Pilates with Lily. I am following her classes for the last 10 years. I started with physical classes while I was living in Dubai and now I am enjoying the same compassionate but meticulous style from her at my home in London through Lilyfit! I tried different Pilates teachers in London. I can say my Pilates journey with Lily is better than all of them! I have always missed her classes and now I am very happy to access the live classes online.
WHERE AND WHEN IS RIGHT FOR YOU
Join our Live classes and meet our international community. We connect on the mat where you are in the world.